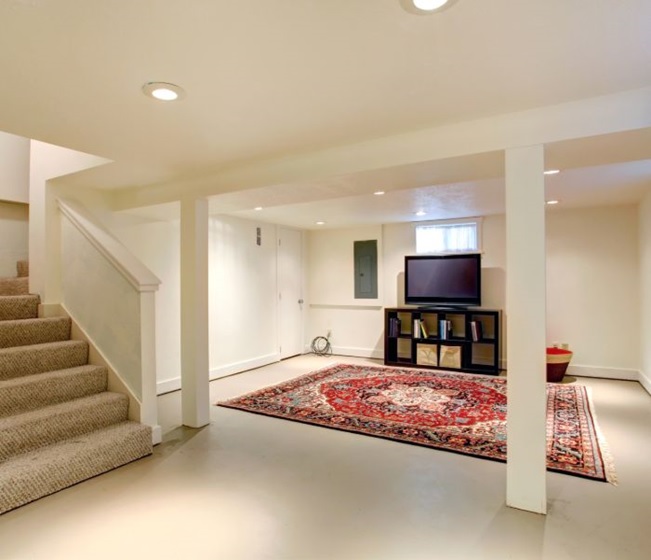 10 Essential Facts About Exterior Basement Waterproofing
Water damage is a homeowner's nightmare, and one area of your home particularly vulnerable to this threat is your basement. Basements are susceptible to flooding, which can lead to costly repairs, compromised structural integrity, and health hazards. One of the most effective ways to prevent these issues is through exterior basement waterproofing. In this blog post, we will delve into 10 crucial facts that homeowners should know about this essential process.
Fact 1: Two Types of Basement Waterproofing
When it comes to basement waterproofing, there are two primary approaches: interior and exterior. Interior waterproofing deals with managing water that has already entered your basement, while exterior waterproofing is a proactive solution that prevents water from getting in in the first place. In this blog, we'll focus on exterior basement waterproofing for its comprehensive protective benefits.
Fact 2: The Waterproofing Process
Exterior basement waterproofing involves a detailed and systematic process:
Inspection and Assessment: Before waterproofing your basement exterior, a thorough inspection is conducted to identify potential water entry points and assess the extent of any existing damage. This step ensures a tailored waterproofing solution.
Preparatory Work: Excavation and soil removal are necessary to access the foundation walls. Additionally, cleaning and repairing the walls prepare them for waterproofing.
Application of Waterproofing Materials: Exterior basement waterproofing often involves the use of waterproof membranes. These membranes are applied to the foundation walls, creating a barrier that prevents water penetration. Drainage systems are also installed to channel water away from the foundation.
Backfilling and Restoration: Once the waterproofing materials are applied and drainage systems installed, the excavated soil is replaced, ensuring proper drainage away from the foundation. The restoration phase leaves your property looking as good as new.
Fact 3: Preventing Water Intrusion
The primary benefit of exterior basement waterproofing is its ability to prevent water intrusion. By stopping water from reaching your basement walls, you eliminate the risk of flooding, mold growth, and structural damage. It acts as a formidable shield, safeguarding the integrity of your home.
Fact 4: Protection Against Structural Damage
Water that seeps into your basement can weaken the foundation, leading to cracks and structural issues. Exterior waterproofing is your first line of defense, ensuring that your home's structural integrity remains intact.
Fact 5: Cost Factors
The cost of exterior basement waterproofing can vary significantly. Factors influencing the cost include the size and condition of your basement, the choice of waterproofing materials, and the complexity of the project. For an accurate estimate, it's crucial to consult with professionals who can assess your specific situation.
Fact 6: Comparing Exterior vs. Interior Waterproofing
While exterior basement waterproofing may have a higher upfront cost compared to interior solutions, it provides comprehensive protection and can save you money in the long run. Interior waterproofing addresses water that has already entered your basement but doesn't prevent further intrusion. Investing in exterior waterproofing is an investment in the long-term health and value of your home.
Fact 7: Signs Your Basement Needs Waterproofing
Identifying signs that your basement requires waterproofing is crucial. Common indicators include dampness, mold growth, water stains, and musty odors. If you notice any of these signs, it's essential to address them promptly to prevent further damage.
Fact 8: DIY vs. Professional Waterproofing
While some homeowners may attempt DIY basement waterproofing, it's important to understand the pros and cons:
Pros of DIY: Cost savings and a sense of accomplishment.
Cons of DIY: Lack of expertise, potential for mistakes, and inadequate protection.
Hiring a professional waterproofing contractor is often advisable. Professionals have the expertise, experience, and access to high-quality materials necessary for effective, long-lasting waterproofing.
Fact 9: Maintenance Matters
To ensure the longevity of your exterior basement waterproofing system, regular maintenance is essential. This includes:
Inspecting and cleaning drainage systems.
Checking for cracks or damage in the membrane.
Addressing any issues promptly.
Regular maintenance ensures that your system continues to provide reliable protection for years to come.
Fact 10: Eco-Friendly Options
If you're environmentally conscious, you'll be pleased to know that there are eco-friendly waterproofing materials and practices available. These options minimize the environmental impact while still providing effective waterproofing. It's essential to discuss these choices with your contractor to make environmentally responsible decisions.
In conclusion, exterior basement waterproofing is a vital step in safeguarding your home against water damage. Understanding the process, benefits, and cost considerations empowers homeowners to make informed decisions to protect their investment. Regular maintenance and professional expertise ensure that your exterior basement waterproofing system continues to provide reliable protection for years to come. Don't wait until water damage becomes a costly problem—take proactive steps to keep your basement dry and your home safe.
Call our Experts
Don't leave the protection of your home to chance. Ensure the longevity and safety of your basement with the expert services of Fort Wayne Basement Waterproofing. Our experienced team is committed to providing top-notch exterior basement waterproofing solutions tailored to your unique needs. Contact us today and let us safeguard your basement, protecting your home from costly water damage and ensuring peace of mind for years to come. Make the smart choice—choose Fort Wayne Basement Waterproofing to secure your home's foundation.