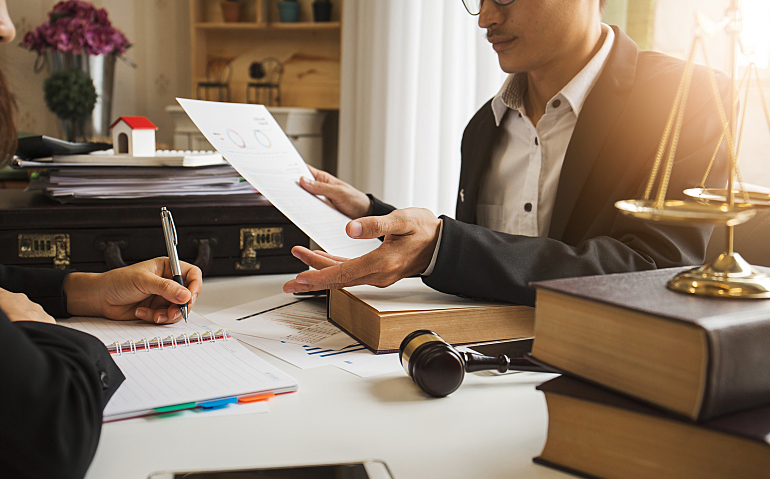 7 Benefits of Embracing the Cloud in Law Firms
It is a must for today's law firms to embrace the cloud. It can offer a plethora of benefits, including those we'll briefly mention below.
It Improves Accessibility
The cloud, which can be enjoyed by using law practice management software like Rocket Matter, helps in improving accessibility. Data is stored in the cloud or online servers instead of physical locations. With this, even outside of the office, authorized users can access the data they need. This improves productivity because it allows people to work anywhere. This also speeds up the delivery of legal services.
Check out Rocket Matter today and try their cloud case management software!
It Improves Collaboration
Collaboration is crucial for the success of law firms. Lawyers, paralegals, and other members of the legal team should work hand-in-hand. Coordination is important. With this, the cloud can help. It provides a tool where the members of the team can send, edit, and view documents related to the work they are completing. Best of all, there is no need for everyone to be physically present in the office to collaborate.
Cloud computing reduces IT costs. The initial costs can be high, but the long-term benefits will be worth it. There is no need to have a dedicated team of IT professionals in the law firm. You will not pay a full-time employee to manage your IT needs. With cloud technology, you will also enjoy reduced expenses related to data handling and storage.
With the cloud, you can enjoy state-of-the-art security features to protect the data the company owns. This will differ on your provider of choice. Using passwords and multi-factor authentication are common security measures that are in place. Your data is stored online, so there is no risk of getting lost. It is always accessible.
It Is Good for the Environment
Cloud computing has green benefits, making it great if you want to build an eco-friendly law firm.  Compared to on-premise data management, using the cloud is better for the environment. This also reduces the dependence of the law firm in paper, especially considering the documents it has to deal with daily.
With cloud computing, law firms can enjoy a secure infrastructure for data management. The cloud host is responsible for executing a variety of security measures to prevent data breaches. It encrypts data that is transmitted over the network, making sure that it does not end up on the wrong hands.
It Improves Disaster Recovery
Whether it is in the case of a fire, flood, or any other disaster, cloud computing is beneficial in terms of improving recovery. Unlike in law firms that still rely on paper, there is an online backup of all the necessary files, so they will be easy to retrieve even after a disaster.
Now is the time to take advantage of the power of the cloud in your law firm. It improves collaboration, lowers costs, and enhances security, among other benefits.