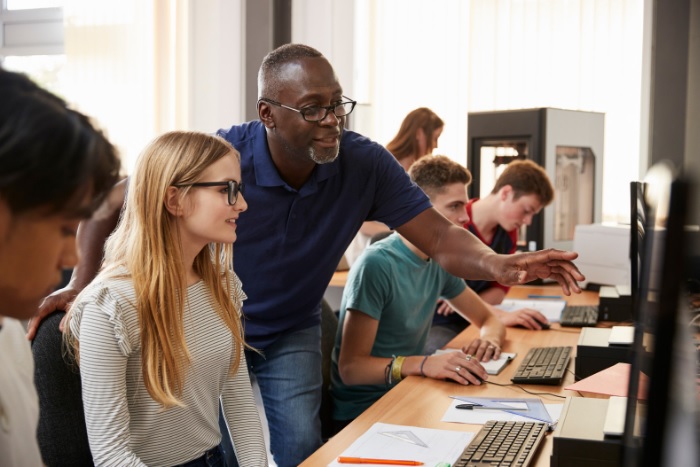 A Comprehensive Guide to IDAAS Solutions for the Education Industry
The education industry is constantly looking for ways to improve student outcomes, increase efficiency, and reduce costs. To achieve these goals, many educational institutions are turning to Identity-as-a-Service (IDAAS) solutions.
IDAAS provides a centralized system that allows schools to securely and efficiently manage user identities while still providing access to necessary applications and data. Let's take a look at the benefits of implementing an IDAAS for the education industry.
How Do IDAAS Solutions Streamline Access Management?
IDAAS solutions make user authentication easier than ever before. By integrating with existing identity providers such as Active Directory or LDAP, organizations can quickly and securely authenticate users across multiple devices and platforms. This makes it easy for schools to set up single sign-on (SSO) systems that allow students or faculty members to log into any application or data source with one username and password.
Increased Security With Multi-Factor Authentication
Another benefit of IDAAS solutions is that they offer multi-factor authentication (MFA). MFA requires users to provide additional information beyond their username and password in order to gain access to certain systems or data sources.
This helps protect confidential information from unauthorized access by adding another layer of security. Many IDAAS solutions also allow organizations to configure MFA settings, such as requiring different types of authentication methods for different user groups.
Data Protection With Granular Access Controls
Finally, an IDAAS solution allows organizations to define granular access controls for each user group or individual user. This ensures that only authorized users can access sensitive data sources or applications while also providing users with the flexibility they need in order to do their jobs effectively.
Additionally, organizations can use role-based access control (RBAC) features in order to further limit user access based on job function or other criteria. So, by integrating an IDAAS solution into their existing IT infrastructure, educational institutions can improve security while also streamlining access management and enhancing user experience.
Conclusion:
In summary, IDAAS solutions offer a number of benefits for the education industry, including improved access management, increased security through multi-factor authentication, and granular data protection through role-based access control settings.
As technology continues to evolve at an accelerated rate, it is becoming increasingly important for educational institutions to stay ahead of the curve by deploying modern identity management solutions like those provided by IDASS providers and services in order to remain competitive in this rapidly changing landscape.
Implementing an IDASS solution can help organizations securely manage identities while still allowing users flexible access when needed.