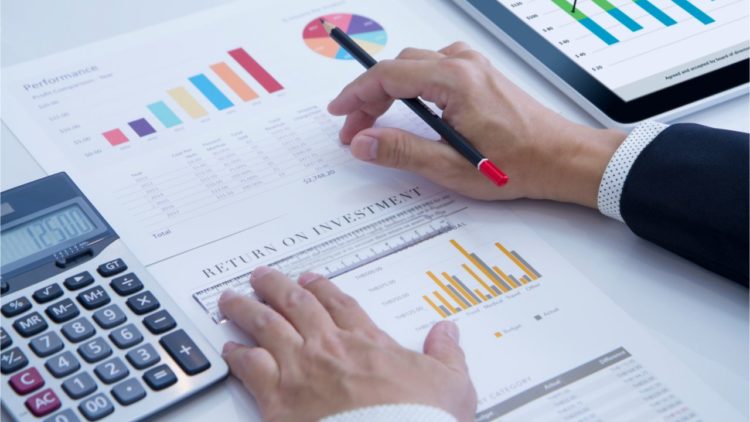 Consider this checklist before buying a ULIP plan online
Introduction
Before you go ahead and buy a ULIP plan online, it's important to equip yourself with the right knowledge. Unit Linked Insurance Plans, or ULIPs, offer a unique combination of insurance and investment opportunities, which is why they are a popular choice for financial planning. However, navigating the online market for these plans can be overwhelming. To ensure that you make a well-informed decision that matches your financial goals, this blog puts together a comprehensive checklist that covers all the important factors to think about before you commit to a ULIP plan. So, let's go through this checklist to provide you with the tools you need to make a smart choice when it comes to ULIP plans.
Why Consider A ULIP Plan
Before going through the checklist for purchasing a ULIP plan online, it's essential to understand what is a ULIP plan and how it functions. A ULIP, or Unit Linked Insurance Plan, is a unique financial product that combines the benefits of insurance and investment.
Insurance Component: A ULIP provides life insurance coverage, which means that in the unfortunate event of your demise, your nominees will receive a sum assured or death benefit.
Investment Component: It also involves investing a portion of your premium in various investment funds, such as equity, debt, or a combination of both. These funds aim to grow your wealth over time, and you have the flexibility to choose your investment strategy.
The Checklist for Buying a ULIP Plan Online
Now that you have a basic understanding of ULIP plans, let's delve into the checklist to consider before purchasing one online:
Assess Your Financial Goals and Risk Profile
Define your short-term and long-term financial goals. These could include saving for your child's education, buying a house, or planning for retirement.
Evaluate how comfortable you are with market fluctuations. Your risk profile will influence your choice of investment funds within the ULIP plan.
Compare Various ULIP Plans
Compare the premium amounts, charges, and fees associated with different ULIP plans. Look out for entry and exit charges, fund management fees, and mortality charges.
Evaluate the range of investment funds offered. Different ULIPs provide various fund options, such as equity, debt, balanced, or specialized funds. Choose the one that suits your investment strategy.
Understand the Lock-in Period
The lock-in period for ULIPs is typically five years. Understanding this timeframe is essential, especially if you anticipate needing access to your investments in the short term.
Check the Flexibility Features
Check if the ULIP plan allows you to switch between different investment funds. This feature is beneficial when your financial goals or risk tolerance change.
Some ULIPs allow partial withdrawals after the lock-in period. This can be handy for addressing financial emergencies or specific needs.
Scrutinize the Charges
A premium allocation charge is deducted from your premium before it's invested. A lower allocation charge means more of your money is working for you.
A fund management charge is the fee for managing the investment funds. It affects the returns generated by your investments.
Mortality charge covers the cost of providing life insurance coverage and varies with your age and sum assured.
Review the Performance and Past Returns
Look at the historical returns of the funds offered within the ULIP. While past performance is not indicative of future results, it can give you insights into how the funds have performed.
Consider the consistency of returns over several years. Plans with more stable returns may be preferable for risk-averse investors.
Understand the Death Benefit and Maturity Benefit
Know the sum assured that will be paid to your nominees in case of your demise. Understand any additional riders or benefits that may be applicable.
Understand the maturity value you will receive if you survive the policy term. This can be a significant source of wealth accumulation.
Examine Additional Riders
Critical Illness Rider: Provides a lump sum payout upon diagnosis of critical illnesses like cancer, heart disease, or stroke.
Accidental Death and Disability Rider: Offers an additional payout in the event of accidental death or disability.
Verify the Surrender and Partial Withdrawal Process
Surrender Process: Understand the procedure and charges involved if you decide to surrender the policy before the lock-in period ends.
Partial Withdrawal Process: If the need arises, ensure you know how to make partial withdrawals and any associated conditions.
Conclusion
Purchasing a ULIP plan online can be a significant step towards securing your financial future and building wealth. But to make the right choice, it's essential to consider the checklist provided here. Evaluate your goals, compare different plans, understand charges, and ensure that the ULIP aligns with your risk profile and objectives. By doing so, you can confidently choose a ULIP plan that suits your needs and offers the dual benefits of insurance and investment, setting you on the path to a financially secure future.