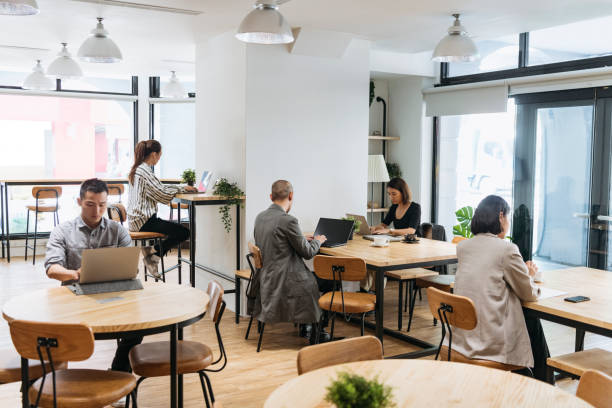 Virtual Office Space And The Future Of Remote Working
As one looks into the future of remote work, virtual office space is becoming a more common phrase. When the world was gripped under the wraps of Covid-19, the concept of a new remote working trend came into the limelight in the form of virtual office space. Companies started realizing that working remotely full-time is 100% possible with well-defined plans and communication between employees. The popularity of virtual office space in Roswell, GA, is helping employees to enjoy work-life balance and still be optimal in their job-related performances.
A virtual workspace is a current trend
Even a few years back, the thought of a virtual workspace was more considered a concept than a reality. Today, the workforce has transformed and evolved to include virtual offices, which doesn't end here. Looking at the trend, it can be said that more companies, including the more prominent brands, are planning to embrace the virtual office space bandwagon and exclude the compulsion of full-time, brick-and-mortar office setups.
Significant, positive changes in workspaces are underway
Since the trend favors more virtual workspaces, the future scope of remote workspace collaboration appears strong. It indicates significant changes, but for the better. The presence of modern and advanced technology has enabled workplaces to evolve rapidly. More employees show the desire to have flexible work hours and work remotely from their convenient locations. Thus, it can be anticipated that virtual offices will encourage more hybrid work models, and employees can choose between a full-time remote job or a full-time work-from-home option.
Traditional business practices are substituted with a virtual workspace
Companies worldwide are shifting their businesses online for all the right reasons. Every organization wants international recognition, a global market, and profitable revenue today. They are trying to outgrow conventional business practices by focusing more on a centralized workspace. This is further made possible with potential clients online and gathering talented and competent workforce virtually. With the presence of a virtual office, businesses are trying to build an enticing online presence.
Curtail costs
One primary reason global businesses shift to virtual office space is cost reduction. A virtual workplace helps businesses to save more and cut down on expenses from multiple expenditures.
There is no need to rent a physical office
The employee transportation expenses borne by companies are nil
There is no need to arrange gadgets and other tech amenities for office
There are zero monthly office expenses
There are no expenses for employee recreation
Conclusion
Companies and organizations worldwide are gradually realizing the need to think beyond the concept of work-from-home. There is an urgent need to offer the opportunity to work remotely to experts. Experienced professionals deserve a virtual office space to have secure and reliable interactions. Furthermore, the virtual space will become their full-time workplace from where employees will sign in, communicate with colleagues, execute daily job activities, and so on, similar to a traditional, physical office. The advanced technology and software support the virtual office space in Roswell, GA. The virtual office is the hub of all vital business day-to-day activities.