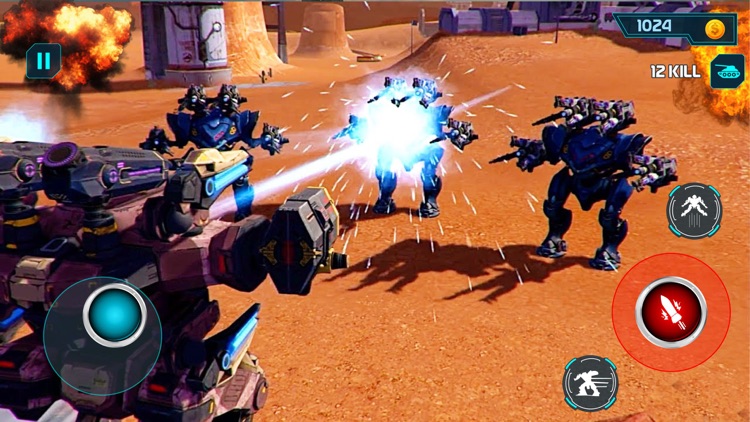 What Effect Does Cloud Gaming Have On Robot Warfare Games?
Hello, all the fighting games enthusiasts out there! Let's talk about cloud gaming and robot warfare games today! I know you're like me because you love nothing more than smashing metal bots with your trusty rocket launcher, and with cloud gaming, that experience just got even better!
But first, let me start by telling you what cloud gaming is:
Cloud gaming is like borrowing a fancy computer from your cool cousin who lives far away. Except you don't have to go anywhere because the computer is in a magical land called "the cloud."
All you need is a good internet connection and a device to play on, like a phone or a tablet. Therefore, gamers can play all sorts of games without downloading them because they're magically streaming from the cloud. That is why nowadays, most of the pvp games, such as Mech Arena, are included in cloud gaming.
And if the game crashes or freezes, you can blame it on the clouds in the sky! (Sorry for cracking another poor joke of mine!)
Now, you are probably thinking, "What the heck is cloud gaming?" Well, my dear friend, let me tell you. Cloud gaming is when you play a game stored on a remote server, and all the processing is done in the cloud instead of on your device. That means you can play games on a potato computer with a good internet connection.
So, what effect does cloud gaming have on robot warfare games? First, it means you can play these games anywhere, anytime, as long as you have an internet connection. That's right, no more lugging around your bulky gaming rig to your friend's house for a LAN party. Just whip out your laptop, connect to the internet, and you're ready to take on those pesky bots.
But that's not all. Cloud gaming also means you can play with anyone, anywhere in the world. No longer are you limited to playing with just your buddies who live down the street. Now, you can team up with players from across the globe to take down those metallic menaces.
But here's the real kicker. Cloud gaming means you can say goodbye to long download times and pesky updates. That's right, no more waiting for hours on end to play your favorite robot warfare game. With cloud gaming, all the updates and game files are stored on the cloud, so you can start playing as soon as you hit that "play" button.
Now, I know what you're thinking. "But, what about lag? Won't that ruin my gaming experience?" Well, my dear friend, I'm happy to say that cloud gaming has come a long way, and lag is no longer the issue it once was. With advancements in technology and faster internet speeds, playing pvp shooting games such as Mech Arena on the cloud is just as smooth as playing on your local machine.
Finally, it's time to wrap up!
To sum it all up, cloud gaming is a game-changer for robot warfare games. It means you can play anytime, anywhere, with anyone, without the need for expensive hardware or long download times. So what are you waiting for? It's the most seamless way to enjoy the thrill of your favorite fighting games, such as Mech Arena. Grab your trusty rocket launcher and get to blasting those bots!