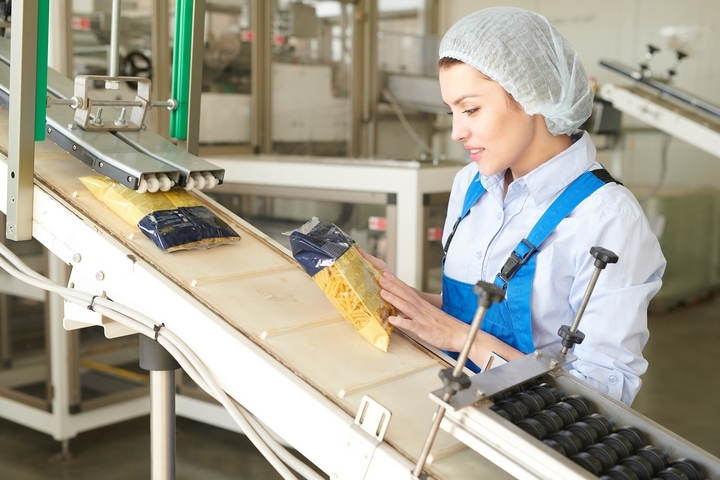 Why The Food Manufacturing Packaging You Choose Matters
When it comes to the food business, there are many factors to consider as you choose a packaging, including the type of food being packaged, the intended use, and the environmental impact, to name a few. The kind of food dictates the type of packaging material that is most appropriate. For instance, fresh produce requires different packaging than processed foods. The intended use also impacts materials' suitability. For example, the packaging used for shipping needs to be strong and long-lasting, while packaging for display needs to be attractive and eye-catching. The environmental impact is also essential, as some packaging materials are more environmentally friendly than others. The bottom line of food manufacturing packaging, though, is food safety. Here is a glance at some of the importance of food packaging for more details;
Prolong the shelf life and freshness of food
Different types of packaging materials are used to prolong food's shelf life. The most common materials are aluminum foil, plastic wraps, and wax papers. These materials keep the food fresh by delaying the evaporation of water and oxygen.
Avoid contamination
Proper food packaging is crucial to avoid food contamination. For you to maintain good hygiene, the packaging material should be non-toxic and not leak any chemicals into the food. It should also be strong enough to prevent physical damage to the food, especially during transportation and display.
Preserve food value
Packaging plays a fundamental function in preserving the nutritional value of food. The packaging material needs to be permeable to gases and allow no passage of light. The material should also be able to maintain the temperature of the food.
For easy transportation
The packaging you choose for your products should be strong enough to withstand the rigors of transportation. The material ought to protect the food from physical damage and not allow the entry of contaminants despite the exposure.
Easy storage
Your packaging material should occupy minimal space and be easy to store. The material should be light in weight and resistant to environmental factors such as moisture and temperature.
 An eye-catching package
It is not only the quality of the product that matters but also the way it is packaged. Modern-day consumers are health-conscious and are on the lookout for products that are healthy and nutritious. The food packaging you choose for your product should convey this message to the consumer. Remember, you want to attract more customers to buy your products. As such, you need to pick an eye-catching packaging material to help increase sales. This is because consumers are bombarded with many choices, and you must ensure that your product catches their attention and keeps them engaged.
Such engagement offers a brand messaging opportunity since the food packaging can play a massive role by effectively communicating your brand message to consumers. The packaging can help convey the quality and image of your food product and can also be used to highlight any unique selling points or features of the product you desire to promote.
Professionalism and trust
Why do you need professionalism and trust in food manufacturing packaging? Consumers want to know that the company manufacturing their food is an expert in the industry. If a company has a negative reputation, it is unlikely that consumers will give them a chance.
Choosing the right food manufacturing packaging is essential as it can impact your food's taste, freshness, and safety. This emphasizes the need to give the packaging more weight beyond what meets the eye.