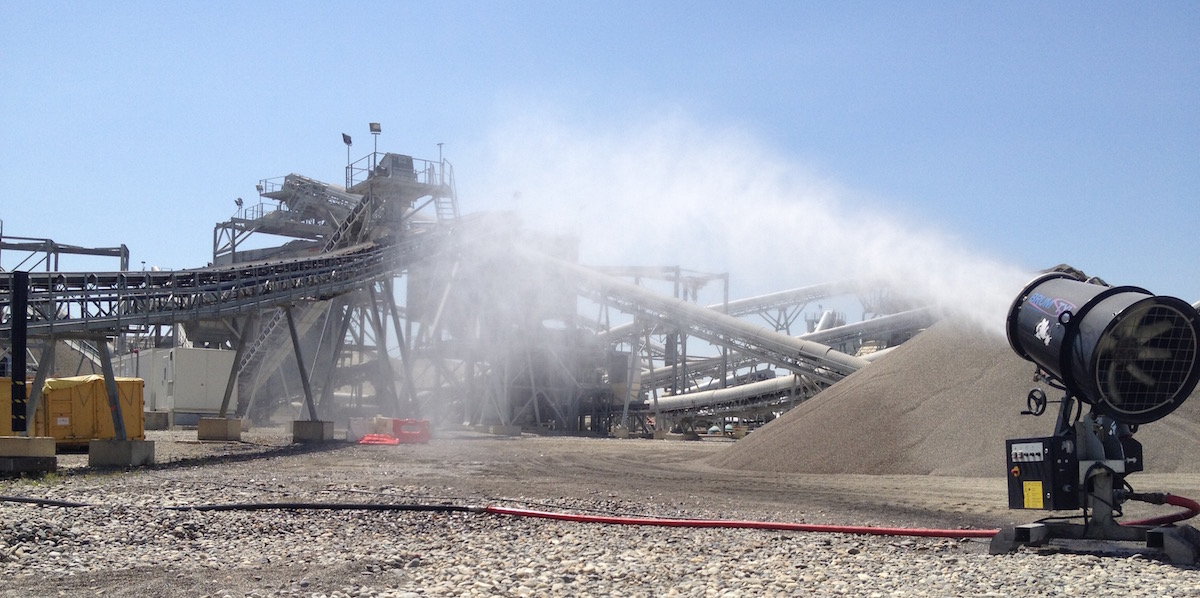 Dust: Small Particles, Big Hazard
Small particles of dust may seem harmless. However, long-term exposure can result in serious health and environmental problems. Whether it is in construction, manufacturing, and mining, among other industries, dust poses a huge threat. It is no longer surprising that companies allocate budget to buy dust suppression equipment.
Types of Dust
The fine particles of dust can emerge from numerous sources. Different types of hazardous dust is present in the workplace, and one of the most popular is silica, which is from concrete, bricks, clay, and sand, among others. It is common in construction and mining. Dust can also be metallic from sources like cadmium and lead. It can also originate from wood, which is a common risk for those who are into woodworking.
Dangers of Dust
Inhaling airborne dust can lead to occupational disease. The highest risk is amongst workers who are directly exposed to dust in their line of work. The severity of the health impacts will depend on several factors, such as the type of dust the person inhales and the duration of the exposure.
The following are the most common dust-related health problems:
Pneumoconiosis: It is a group of lung diseases that result from the inhalation of mineral dusts. It includes silicosis, talcosis, and asbestosis.
Pneumonitis: It causes lung tissue inflammation and has symptoms that are similar to pneumonia. The severity of this disease will depend on the mineral a person inhales.
Lung Cancer: This is one of the most serious health effects of dust, and often too late when it's discovered. One of the most common reasons for this is the inhalation of asbestos.
Asthma: Dust exposure can result in several respiratory health problems, including asthma. This can be a precursor to more serious problems.
Skin Irritation: Especially for those with sensitive skin, direct contact with dust can lead to irritation and allergies.
Best Approaches to Dust Management
One of the best ways to minimize the negative effects is to invest in the best dust control products, such as those that you will find at https://bosstek.com/. They offer a selection of dust suppression equipment that targets dust right at the source to prevent it from being airborne. Their equipment saturates the dust with fine mists of water.
To minimize the harmful effects of airborne dust, it also helps to invest in personal protective equipment. It should be mandatory to wear it in environments where there is a high risk of dust exposure.
Businesses also need to rethink their materials and processes, switching to new approaches wherein they will produce less dust compared to their current practices.
Dust is everywhere, even in places you least expect. Worst, these tiny particles are hardly visible, yet they place a huge risk on your health and the environment. Businesses have the inherent responsibility to implement effective dust management practices to minimize the dangers of dust, not only to humans but also to the environment.