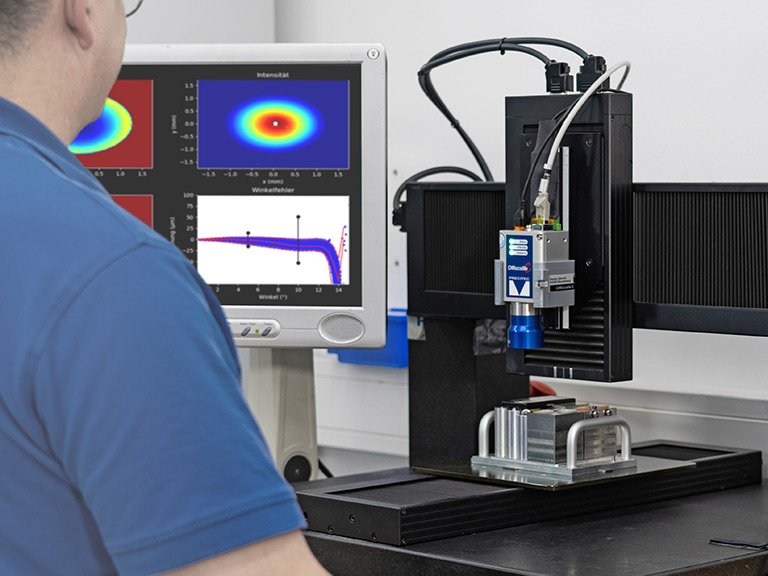 Ensuring Precision: The Role Of Metrology Services
In today's fast-paced and highly competitive manufacturing industry, ensuring precision is paramount. That's where metrology services come into play. With their expertise in accurate measurements and instrument calibration, these services provide a vital role in maintaining the reliability of manufacturing processes. By utilizing state-of-the-art equipment and innovative techniques, they enhance quality control processes to ensure that products meet the highest standards.
Metrology services have a significant impact on business success. Inaccurate measurements can lead to costly errors, rework, and customer dissatisfaction. On the other hand, precise measurements yield reliable data that enable companies to make informed decisions, improve efficiency, and reduce waste. With their commitment to excellence and attention to detail, metrology services help businesses stay ahead of the competition by delivering top-notch products that exceed customer expectations.
This article will delve deeper into the importance of accurate measurements, the role of calibration in instrument reliability, and how metrology services contribute to enhancing quality control processes. It will explore real-life examples showcasing the positive impact of metrology on business success.
The Importance of Accurate Measurements
The importance of accurate measurements cannot be overstated. They are crucial for ensuring the utmost reliability and credibility of metrology services. Accurate measurements are significant for a wide range of industries, including manufacturing, healthcare, and research. They provide the foundation for quality control processes, scientific experiments, and technological advancements.
Without accurate measurements, there would be a lack of consistency and repeatability in data analysis. This lack of consistency can lead to unreliable results and potentially costly errors. Therefore, accurate measurements are essential for maintaining the integrity of various processes and ensuring the success of projects and operations.
Calibration for Instrument Reliability
Boost your instrument reliability with calibration services. Calibration plays a crucial role in ensuring accurate and reliable measurements. Here are four reasons why calibration is essential:
Accuracy: Regular calibration ensures that instruments provide precise measurements, reducing errors.
Consistency: Calibrated instruments maintain consistent performance over time, ensuring reliable results.
Compliance: Calibration helps meet industry standards and regulatory requirements.
Cost savings: Timely calibration prevents costly equipment failures and reduces downtime.
Investing in calibration services improves instrument reliability, leading to more accurate and trustworthy measurements.
Metrology Services in the Manufacturing Industry
Improve your instrument reliability and gain a competitive edge in the manufacturing industry with the invaluable assistance of metrology services. These services play a crucial role in ensuring precise measurements and accurate calibration of equipment used in the manufacturing process.
By utilizing metrology services, manufacturers can minimize errors, reduce waste, and enhance product quality. This ultimately leads to increased customer satisfaction, improved efficiency, and a stronger position in the market.
Enhancing Quality Control Processes
Enhancing quality control processes in the manufacturing industry can help manufacturers achieve higher levels of accuracy and reliability, leading to improved product quality and customer satisfaction.
To enhance quality control processes, manufacturers can consider implementing the following strategies:
Implementing automated inspection systems to detect defects and deviations more efficiently.
Conducting regular calibration of measurement equipment to ensure accurate measurements.
Establishing clear quality standards and specifications for products.
Providing comprehensive training programs for employees to enhance their understanding of quality control processes.
The Impact of Metrology on Business Success
To fully understand the impact of metrology on your business success, it is important to consider how accurate and reliable measurements can drive operational efficiency, facilitate informed decision-making, and ultimately contribute to long-term growth and customer satisfaction.
Metrology services play a crucial role in ensuring precision throughout various stages of production and quality control processes. These services provide businesses with precise measurements and calibration services. This, in turn, allows businesses to improve product quality, reduce waste, minimize errors, and enhance overall customer experience.
By utilizing metrology services, businesses can streamline their operations, identify areas for improvement, and make data-driven decisions. Accurate measurements enable businesses to identify and address any deviations or inconsistencies in their processes, leading to improved efficiency and productivity.
Moreover, the use of metrology services can help businesses meet regulatory requirements and industry standards. Compliance with these standards not only ensures the quality and safety of products but also enhances the reputation and credibility of the business.
In summary, the impact of metrology on business success is significant. It enables businesses to improve operational efficiency, make informed decisions, meet regulatory requirements, and ultimately enhance customer satisfaction. By investing in metrology services, businesses can position themselves for long-term growth and success in today's competitive market.
Conclusion
In conclusion, metrology services play a crucial role in ensuring precision and reliability in the manufacturing industry. Accurate measurements and calibration are essential for maintaining instrument reliability and enhancing quality control processes.
By utilizing metrology services, businesses can improve their overall efficiency and productivity, leading to greater success in the market. Therefore, it is imperative for companies to prioritize the use of these services to achieve optimal performance and maintain customer satisfaction.