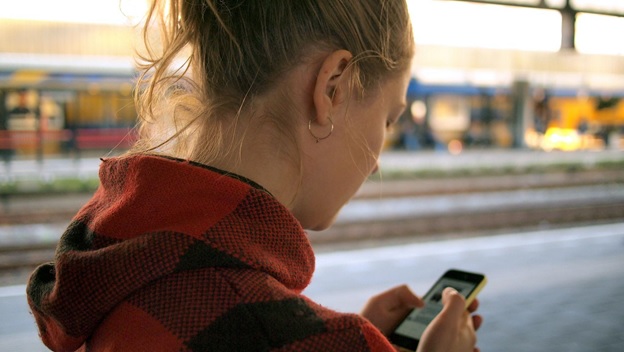 Personalization at Scale: Achieving One-on-One Connections With Conversational Marketing
For many years, the basic sales strategy businesses used was to promote their products via ads and slick marketing campaigns. In the modern era, customers are far more likely to do their research and compare brands before buying anything. So, companies have to adapt and create campaigns that speak to the current consumer climate.
Fortunately, strategies like omnichannel messaging and conversational marketing can help. But how can you develop these strategies and leverage them to generate more sales? Here's how.
What Is Conversational Marketing?
Conversational marketing is when a business connects to its customers via a dialogue-driven approach. The goal is to create a conversation to learn more about the customer, their needs, and how the business can help solve their problems. Dialogue-driven engagement is the primary method of this type of marketing, and it can sometimes eliminate the need for funnels and lengthy sales processes.
The Benefits of Conversational Marketing
There are a couple of reasons why someone would hesitate to buy a product from a business. First, they may hesitate if the price point is too high compared to what they're willing to pay. Secondly, they could hesitate if they feel pressured to buy, which can put them off the entire idea. Traditionally, sales experiences were business-driven, with the brand driving the interaction and striving to close the deal.
With conversational marketing, however, the customer has more control, and there's far less pressure. While this approach doesn't work for all products or services, it can alleviate the tension and help the customer relax and be more open to finalizing their purchase.
Here are some benefits of taking this approach with your marketing:
Better User Engagement – There are many different tools available to drive the conversation with a customer. Interactive forms, chatbots, and direct messages enable the customer to engage better with the brand. Plus, removing a lot of the buying pressure enables customers to follow through, so your conversion rate increases.
More Refined Data – Data drives most marketing decisions, but a lot of the information is surface-level. Conversational and text marketing allows brands to capture more personal details from individuals. These details can help inform their decisions and provide offers that are tailored to a person's unique needs.
Builds Loyalty – Brand loyalty is a valuable resource, but it can be hard to earn. By having meaningful conversations with customers, they feel more connected to your business. When customers feel as if they're part of the process (not just a dollar sign), they start to trust the brand and will come back again and again.
How to Incorporate Conversations Into Your Campaigns
With such compelling benefits, now is the best time to develop a text marketing campaign to drive conversations with leads and build a better audience. Here are some top methods to create one of these campaigns.
Step One: Determine Your Channels
Omnichannel messaging is the process of having a conversation on multiple channels, including SMS campaigns, direct messaging, and even chatbots. That said, while products like Mitto make it easier to carry a conversation from one channel to the next, you need to figure out which ones will convert the most. For example, you may focus on SMS and email, with phone calls as a secondary option.
Step Two: Know Your Audience
Although a big part of text marketing is discovering more details about your target audience, you should have a good idea of where to begin. Customer avatars can give you an excellent foundation from which to reach out to your ideal customer.
For example, do they use their phone a lot? If so, SMS campaigns may work better than traditional email. You can also figure out which social platforms they use to find them and start the conversation.
Step Three: Develop Conversational Touchpoints
Realistically, you'll have to develop your campaign based on feedback from customers. However, you can create conversation starters and then log the responses as they come in. Over time, you can utilize AI and chatbots to automate the beginning stages of this process.
This way, by the time a customer talks with a sales rep, the rep already knows a ton about the customer and can tailor the conversation around that information.
Some examples of conversational touchpoints can include:
Opt-In Form – This form can ask questions about what kind of information the lead wants to receive.
Interactive Surveys – These surveys can ask about the customer's experiences and their unique problems.
SMS Campaigns – These campaigns can ask pointed questions to get specific responses. Once the customer reaches a certain point in the campaign, a sales rep reaches out.
Develop Comprehensive Omnichannel Messaging
Fortunately, technology makes it easier to create a text marketing campaign that drives conversions and builds brand loyalty. Programs like Mitto allow your reps to engage with customers on multiple channels without losing information. This way, your reps can carry the conversation across channels and let the customer know they matter to your business. If you're interested in seeing how Mitto can help your business, check us out.